Zebra Print Silk Pyjama Shorts
Description

Care

CRAFTSMANSHIP
The Zebra Print Silk Jacquard Pyjama Shorts are tailored to evoke a gentleman's refined style. Embellished with metal buttons, these shorts exude sophistication and charm. With a loose and comfortable fit, they offer the utmost relaxation. The classic shirt collar type adds a touch of elegance to your loungewear, making it easy to interpret the latest fashionable men's wear style. Embrace comfort and fashion with these stylish pyjama shorts.
Please check labels for specific instructions on washing and caring of product. Visit our Silk Care Page for more information.
Silky Miracle is committed to providing the finest quality products, evident throughout the entire production process, proudly crafted in China - the homeland on Silk. Designed in Shanghai, farmed in Sichuan province and manufactured in Suzhou, JiangSu Province, along the Yangtze River. Visit our Values & Ethics Page for more information.
Zebra Print Silk Pyjama Shorts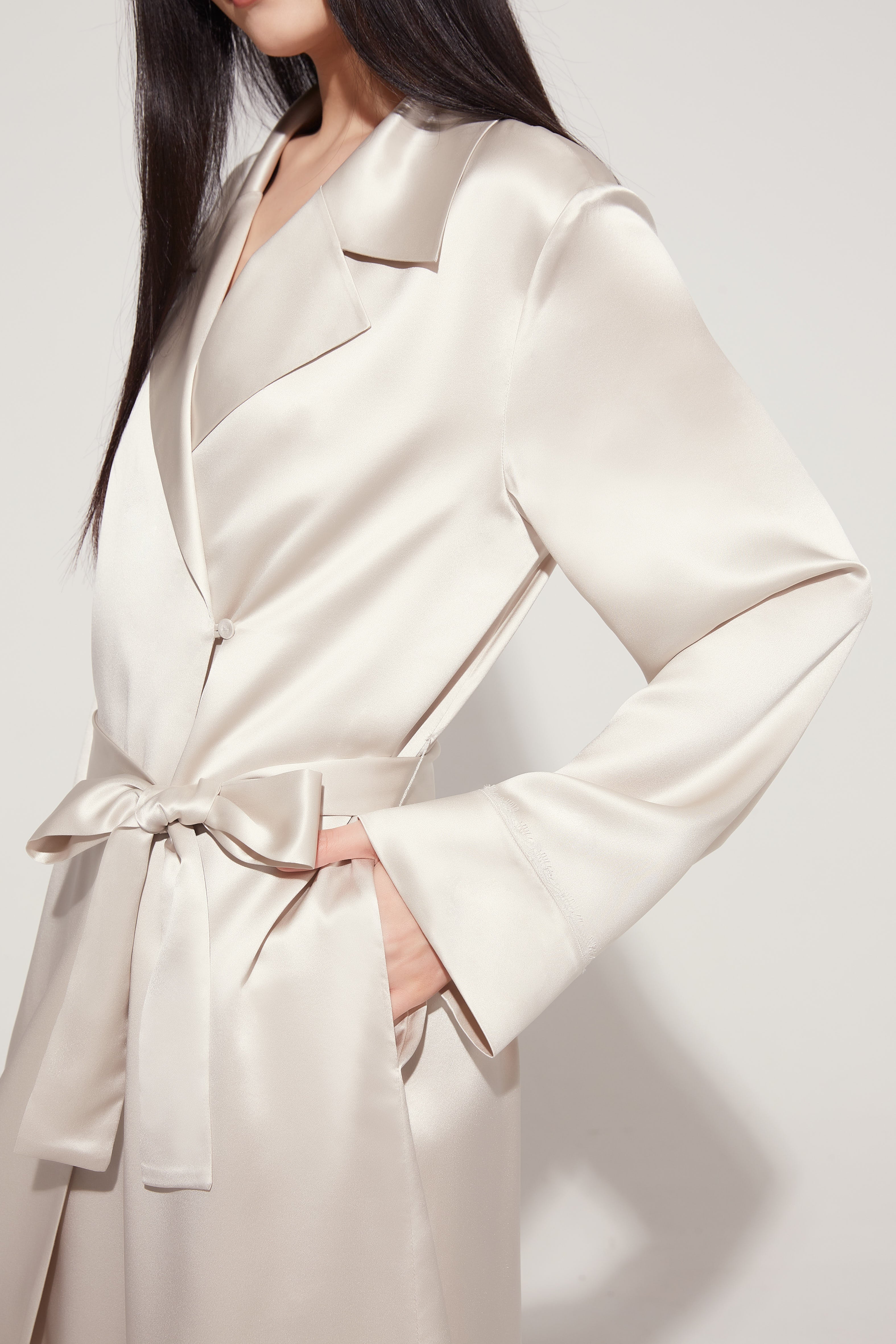 Benefits of Silk
Silk is not only supple and elegant, but also offers numerous benefits for health and wellbeing. Silky Miracle prioritises wellness as an integral part of their ethos, believing that people deserve bedding and clothing that is both beautiful, supportive of overall health and well-being